Duct tape is known as an all-purpose tape, until you have tried GAFFERPRO Tape.
Products
GAFFERPRO PROVIDES PREMIUM QUALITY GAFFER TAPE FOR THE THEATER, ARTS AND ENTERTAINMENT PROFESSIONALS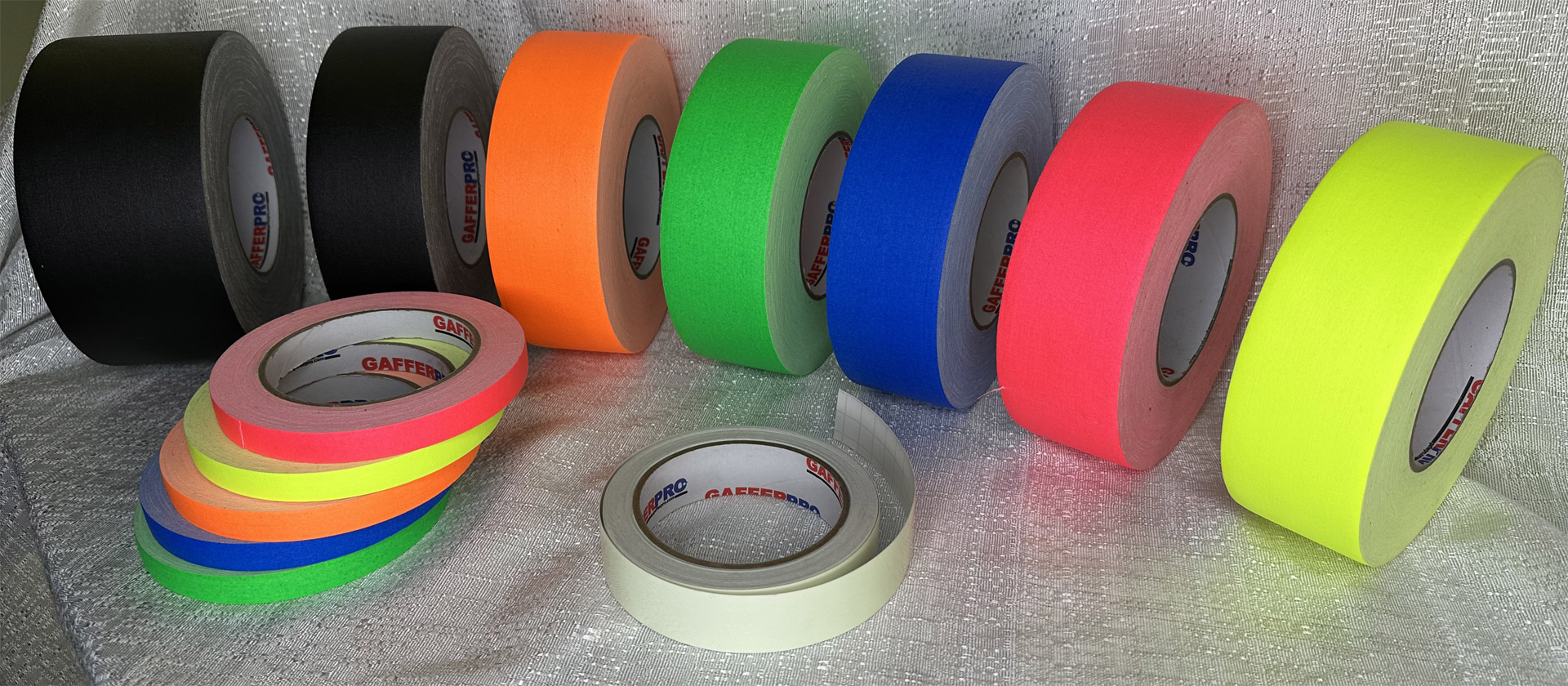 WHAT IS GAFFERS TAPE?
Gaffer tape is a matte cloth tape with a rubber-based adhesive that leaves very little residue high strength vinyl impregnated cloth tape with a matte finish. Pro-Gaff has a high-performance adhesive system and is highly conformable to irregular surfaces. Pro-Gaff is waterproof, abrasion resistant, and is easy to hand-tear
WHAT IS IT USED FOR?
Gaffer tape is used for the convention, hospitality, exhibition and trade show industries, as well as for audio/visual, television, photography, and in the motion picture industry by professional Gaffers. A Gaffer is a professional lighting technician that uses gaffer tape to secure cords, cables, and lights, and to conceal wires on floors and to prevent tripping hazards. Brighter color gaff tape is also used to make spike marks helping performers, technicians, and stagehands find their marks – even in low lighting stage sets.
ARE GAFFERS TAPE & DUCT TAPE THE SAME?
Duct tape is a gloss finish tape and made of polyethylene and cloth and ripping it is like tearing through plastic. Gaffer tape is a cloth tape that tears easily by hand with an adhesive that removes cleanly from most surfaces and doesn't leave a sticky residue like duct tape.